Regular price
Sale price
$37.00
Unit price
per
Sale
Sold out
We have a collection of sea glass at the studio for you to make a completely custom piece of jewelry. 
WHAT IS SEA GLASS?
Sea Glass is smooth, frosted, beautiful pieces of glass found on beaches beside oceans and seas. The water churns pieces of broken glass like a big rock tumbler, resulting in beautiful glass gems that wash up on beaches.
HOW IS SEA GLASS MADE?
A product of both man and nature, sea glass is one of those rare phenomena where trash literally turns into treasure. Glass ended up in the ocean mostly as a result of littering, shipwrecks, and debris from storms. The glass gets dragged over sand, rocks and seashells and through pounding surf, breaking it into smaller pieces. Over time, the glass is ultimately tumbled smooth, with a pitted, frosted surface and rounded edges. As such, the glass is given new life as a "sea gem" and is regarded as a symbol of renewal.
SEA GLASS IN JEWELRY
Sea Glass has been used in art and jewelry for many years, and for good reason! Sea Glass is beautiful and comes in all shapes, sizes, and colors. It's also extremely durable, which makes it great for jewelry. Sea Glass also inspires wonder in tracing its history and imagining its path before washing up on shore.
Share
View full details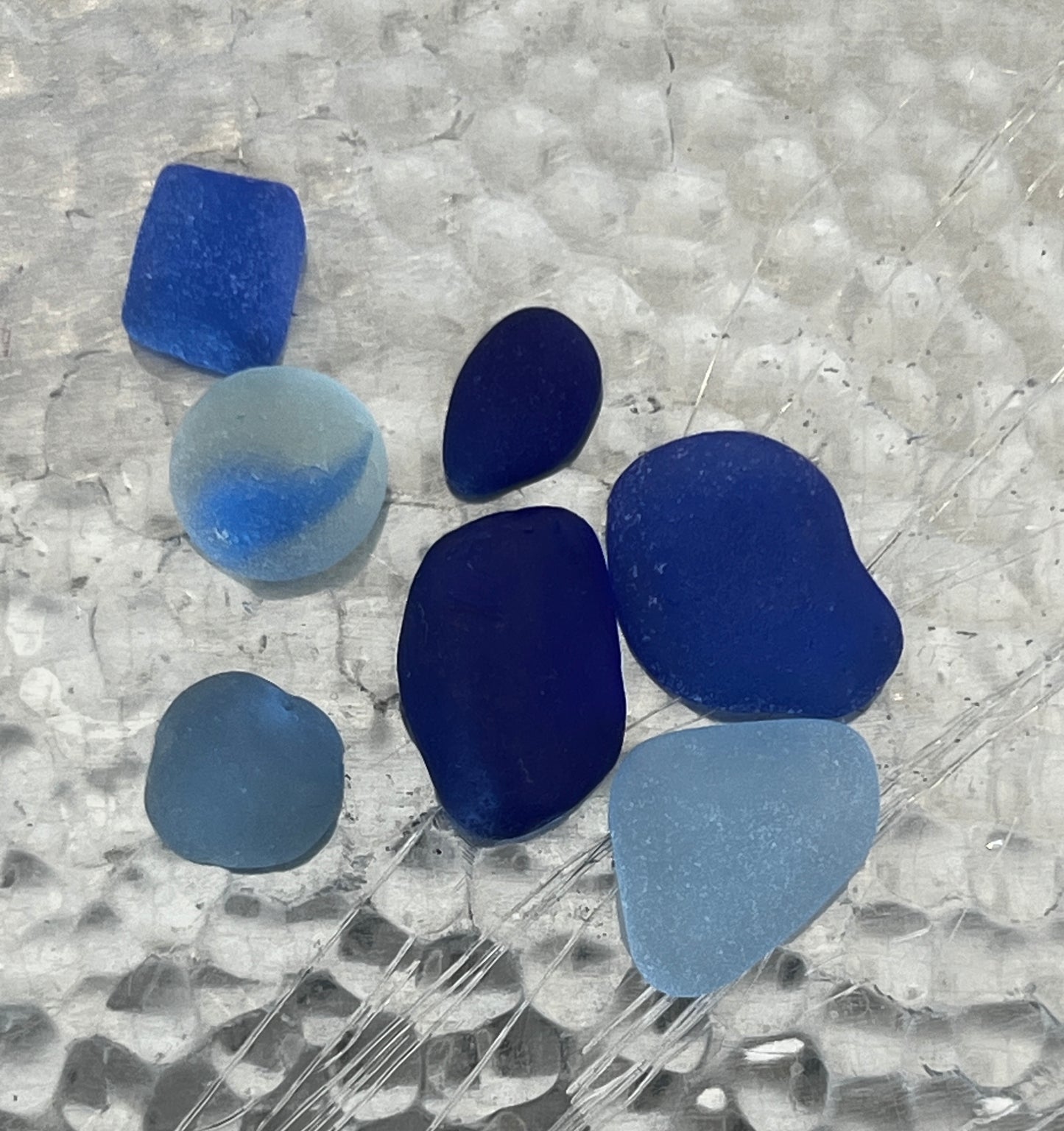 Featured collection
Don't have time for a studio session?
Let us make it for you - here's some pieces to choose from. Stones will vary as each is unique.